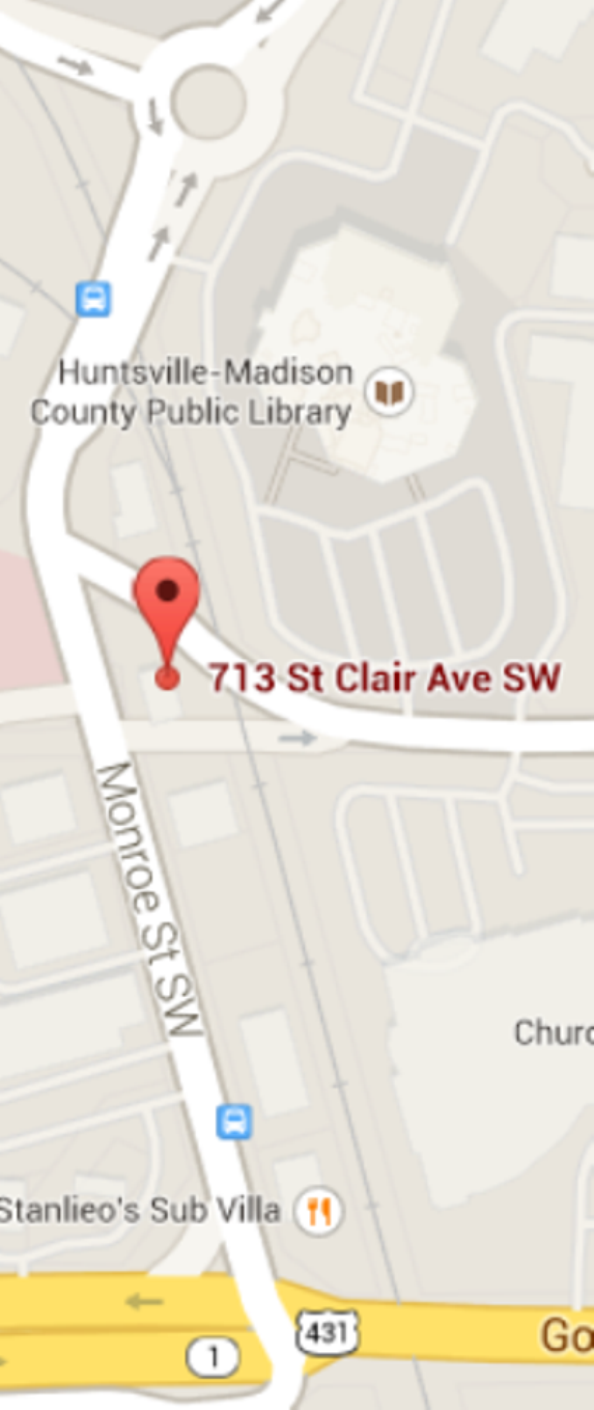 713 St. Clair Avenue in Huntsville, Alabama
On the second floor of the two story brick building with the "Plexico" sign facing the Monroe St. side.
The "Plexico" building is....
* On the corner of St. Clair Ave. and Monroe St.
* Right across St. Clair Ave. from the Madison County Library.
* Just south from the Embassy Suites, past the round-a-bout, past the library on the left heading toward Governors Drive.
* On the east side of the Huntsville Hospital Wellness Center.
Mountain Massage, LLC shares space with Performance Pilates.